The Elephant
/////////////////////////////////////////////////////////////////////////////////////
For more information or to get involved, please email studioattheelephant@gmail.com.

Please keep checking here for updates and news on the programme of activities \\\\\\\\\\\\\\\\\\\\\\\\\\\\\\\\\\\\\\\\\\\\\\\\\\\\\\\\\\\\\\\\\\\\\\\\\\\\\\\\\\\\


Wednesday, 4 April 2012
Video made by Nigel of Bermondsey.
at 05:23
0 comments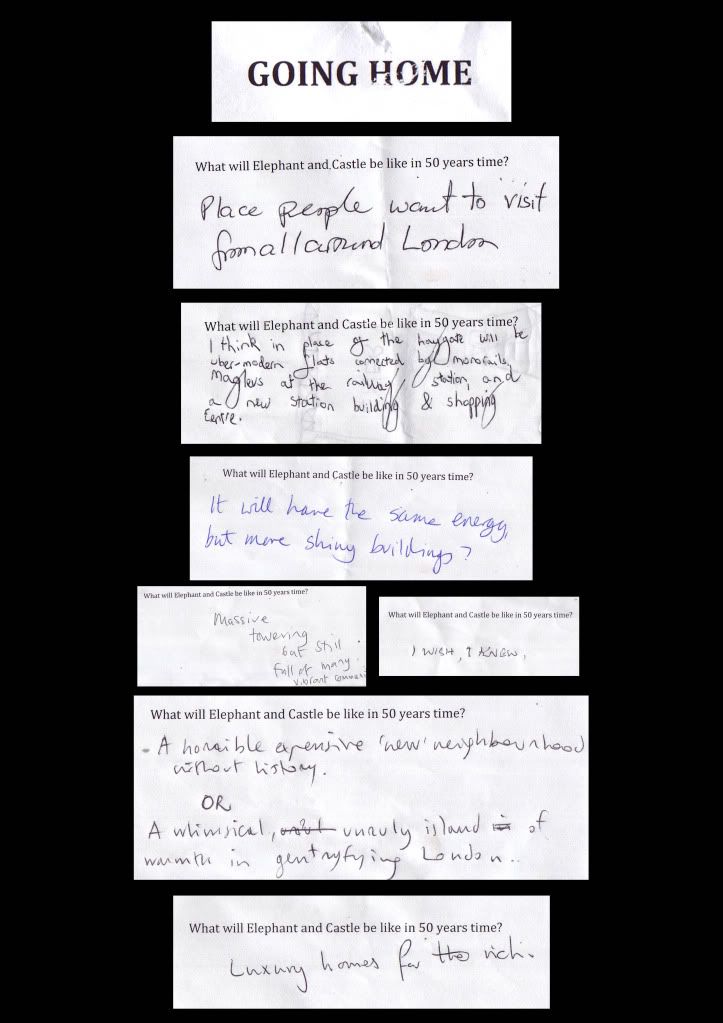 Sarah Butler compiled questions for all who attended the procession on the theme of home. Here are some of the answers to one of those questions.
at 03:49
0 comments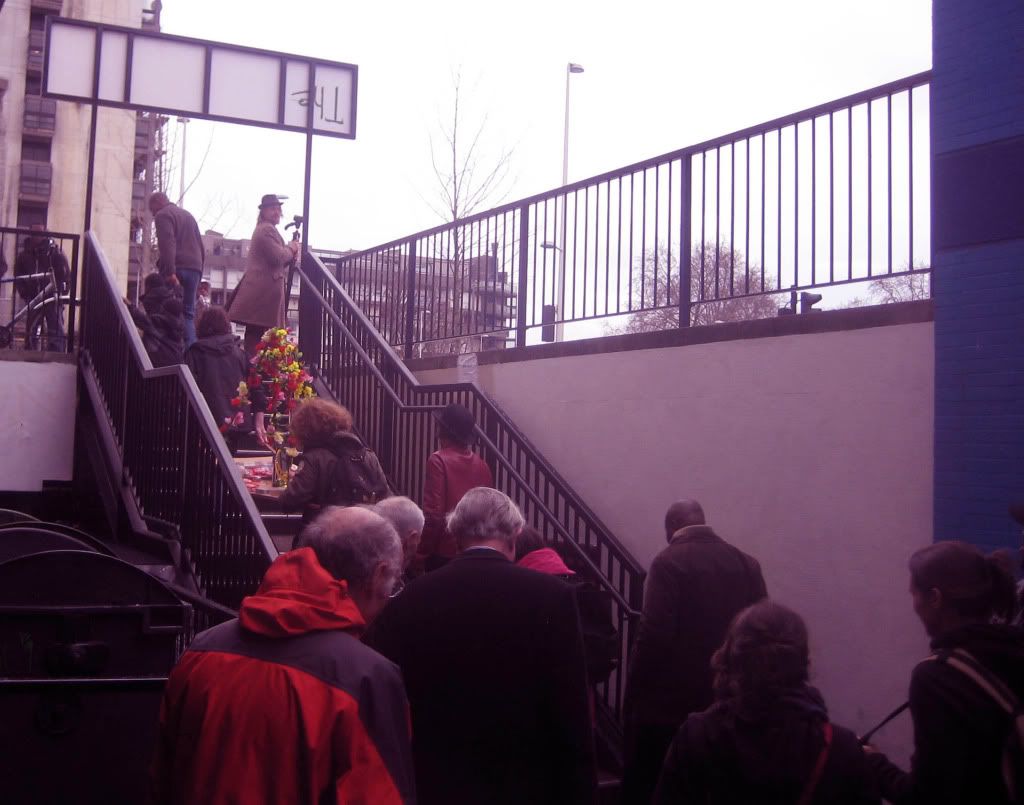 Thanks to Vanessa Woolf and Nigel of Bermondsey for your beautiful storytelling and songs as we proceeded up and down and round the Elephant and Castle and some of its landmarks. What a lovely afternoon! Thankyou to Southwark Council Community Fund for supporting the event.
at 03:45
1 comments